I forgot! I was participating in this very special holiday tradition over at
Emma Calls me Mama
this weekend... so here we go...
I LOVE the holidays... even though I feel like I am on a circular track and
spinning
closer and closer to the
edge of a cliff.
.. I just get tired with all that I commit to. Every year I say "this year will be different, this year will be ONLY
peaceful
, calm, content,
joyful
, without all the
CRAZY
"... sigh... maybe this year.
The Fall starts with a little
PUMPKIN PATCH
action:
The best part of the
Fall
is of course
THANKSGIVING
. What a wonderful holiday, positively
drenched
in family and tradition! Just look at the
spread
below! How can you
NOT
love this day?!
The best part of
Thanksgiving
is the
family
! Every other year we trade off with each other's families. Which means a
HUGE
gathering one year (his), and something a little more
personal
the next (hers).
A common sight growing up: my Uncle Ralph and my dad playing Scrabble... I have dozens of this one over the years.

Not to mention the chance to take an
annual family picture
to stick on our Christmas Card...
When we are just living life and not celebrating with food... the
weather
is pretty nice too!
As Fall turns to
Winter
... oh what
treats
await
...
Pictures with Santa
... this one makes me laugh. Have you ever seen a more
morose
Santa?!
Bringing our
Christmas tree
home
(from the Christmas tree lot). This makes me positively

giddy

every year!
Watching my kids in
Christmas plays
every year. Here's my "Angel" spying on baby Jesus.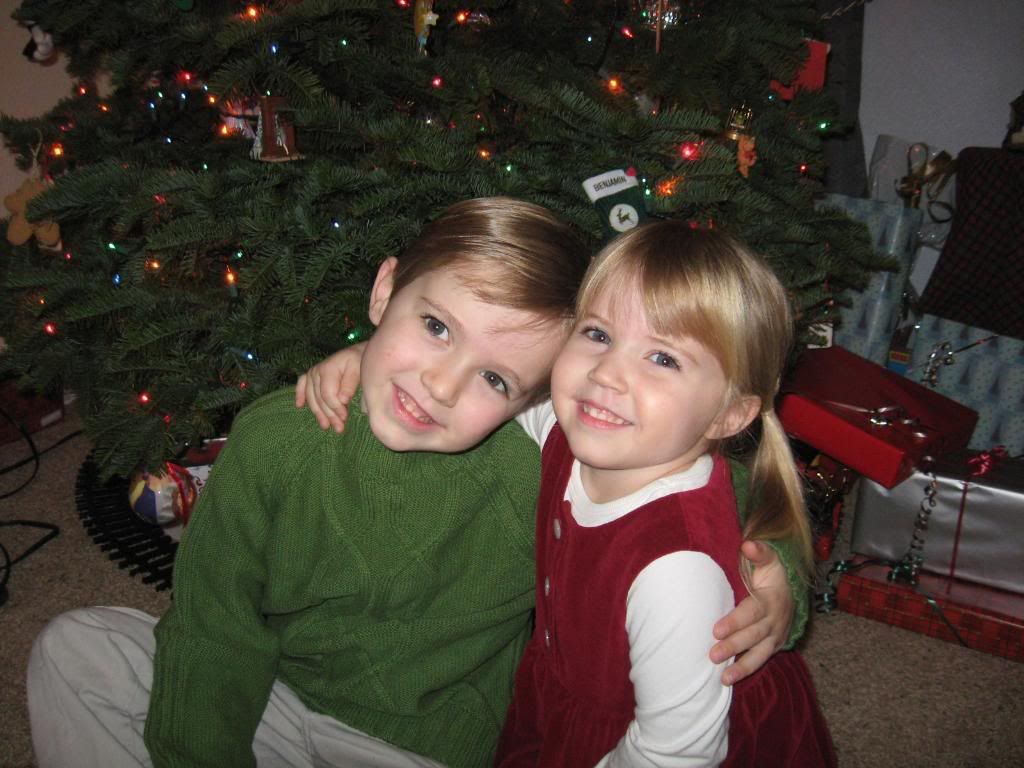 My two posing in front of a tree
loaded
with presents and complete with a
train
!
Christmas Eve
at our church... every year. It feeds my soul!
Waking up on
Christmas morning
... see what
Santa
left... and what he took!
A quiet Christmas morning, opening presents, one-at-a-time, laughing and excitement and filled with the
Joy
that only
Christmas
can hold...