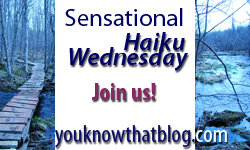 This week's theme:
In silence she waits
Arms folded across her chest
Unmoving, he stares
One minute passes
Two minutes, three. One tear falls.
He swallows and sighs
"Tell me what to say"
She laughs, it's a choking sound.
"I shouldn't have to"
"I didn't mean it"
She shrugs one shoulder briefly
"No, you never do."

He looks to the side
Nervously, he licks his lips
He takes a deep breath

"I was wrong, I'm sorry"
She smiles at him, at his
generosity

"Of course I love you
I can't help but forgive you."
Their embrace ends it.