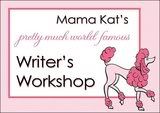 2.) Before I was a mom…
I could stay in bed as late as I wanted.
I rarely had to repeat myself when asking for something.
I never had to spank anyone for defying me.


I would never pick another person's nose, wipe another person's butt or discuss with another person if they went pee or poop.
Silence was a good thing, not a harbinger of a mess to be found.
8pm was just another hour between 7 and 9pm, not the longed for hour of release.
Bathtime was a time of relaxation and pampering
There were no toys on the floor in the living room, hallway, bedroom, office, and the car.
When I sat down to read a book, no one desperately needed to talk to me.
When I went to the bathroom, no one knocked on the door or just came in to see what I was doing.
When I got out of the shower, I never rushed through getting dressed and putting my makeup on because there was crying in the next room.
When I went to bed at night, no one woke me up because they had a bad dream
When I cooked a meal, there were rarely demands or complaints about something being yucky.
The toilets were always flushed
There was never pee on the floor
There were only two people to pick up after.
I hadn't kissed a stuffed animal good night for years.
I didn't have small people to cuddle with in the morning
There were no sweet "I love yous" in little voices to melt my heart
No one snuggled up next to me while I read a book
I didn't appreciate how hard my mom worked to manage both a job and two daughters.
No one came in and cuddled like only a 4 year old little girl can do first thing in the morning
I was alone a lot
I have an awesome responsibility, but I have a husband to share it with and two little people who bless my life. I wouldn't trade being a mother for any other job in the world!
Question of the day:
If you had $1000 a month in extra income and you had to spend it on the same thing every month, what would you spend it on and why?
(It can be anything, a bigger house, a car, services etc.)
I think I would hire a housekeeper and pay a teenager to be a nanny for 10 hours a week. I am pretty sure that would cover the $1000 quick! Wouldn't it be lovely to have a clean house and hours to run errands, get pedicures and go to appointments? Sigh...