I have been struggling. I can't lie. I have had more on my plate emotionally and mentally than I can handle and in truth, with the busyness of everyday life, I have been neglecting my poor little blog. And then I got a reminder that today is my day to welcome you all to my blog for the blog hop.
So I greet you, my house is a mess, my hair is disheveled and I am not sure what this spot on my shirt is from... but WELCOME! I have ... water to offer... and this:
This is my new summer series, I was working on before my world came crumbling down.
I think I have space to breathe and I can think about more than just the immediate crisis... and I am ready to introduce it!
The irony of this button: I don't actually love summer. I am a swimmer, but I don't have a pool and I have to beg and borrow to use other people's pools because I can't afford the gym membership to pay for the right to use a pool.
I actually dread summer, because my kids take a lot of energy... they are kids, so they both demand 100% of my time, and frankly, I am super selfish: I WANT 100% of MY TIME.
So summer makes me crazy. I also really despise hot weather (like above 105 hot in this area), and I don't really like wearing shorts or tank tops, or a bathing suit (because I am... a little... erm... "fluffy")... which means I am ALWAYS HOT.
But I am a glass half full kinda girl... so I am writing about how I keep my sanity during the long, hot summer with my kids at home. (Surprisingly it has NOTHING to do with taping them up with duct tape in my closet).
Hope to see you again! Thanks for visiting!!
Stole this from Nanny to Mommy:
Now on to the rules. I know who likes rules, right?
These are simple requests that help me pick the

Featured Read

.
Rules:
1.

Follow your hosts and any co-hosts.

Don't forget you can follow GFC via Twitter or Yahoo!


Karina

from Mom In The USA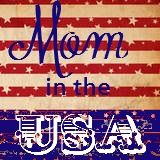 Blog Lovin - RSS - Twitter - Facebook - Google+ - Pinterest


Co-Hostesses

:


Dana

@This Silly Girl's Life
Liz

@Funny PostPartum Lady
AJ

@One Part Joy One Part Circus

Please leave a comment if you are a new follower!

We are scheduling co-hosts now!

Please e-mail us and let us know so we can get you down on the calendar!

diana.n.chastain[at]gmail[dot]com

2.

Add

the badge somewhere on your blog.

Please make sure to add our new badge.

What do you think? I love it!






3.

Link

up your main blog page.

No Giveaways or Specific Posts, please.

Link

up

your M

ade in the USA

Giveaways HERE

Our hop is open from Thursdays at 12:01am to Wednesday at 11:59pm.

So you can share and link up all week long!

4.

Visit

at least the two blogs before yours in the link set-up.

5.

Share

the Hop!


The other cool thing, our hop can be added to your site as well.

If you do this, please leave

Nanny to Mommy a comment so we know.

6. The Most Important Rule
If I can figure out where I can find the HTML I will post it up here, or go visit Nanny to Mommy and link up there!! :)